Coeur d' Alene, Idaho, Illegal Gun Possession Lawyers
Firearm offenses are serious crimes. Possessing a gun while committing a crime can lead to longer prison sentences and larger fines. At Palmer George PLLC , we understand the charges you face and we will bring the defenses available to you. Contact us to speak to an Idaho criminal defense attorney with more than 10 years of legal experience.
We defend all misdemeanor and felony gun charges, including:
If you have been arrested for a violent crime such as assault and battery or manslaughter, it is critical that your attorney knows the importance of protecting evidence at the scene of a violent crime and eye witnesses don't often relate to the event the same way the next day. Our team begins working immediately to investigate the incident and protect your rights.
♦ Possession of a firearm by a felon
♦ Use of a deadly weapon during the commission of a crime
♦ Carrying a concealed weapon without a permit
♦ Possession of a firearm by a minor
♦ Possession of a firearm while on or near a school
♦ Possession of a firearm while under the influence of alcohol
♦ Illegal sale of a firearm
♦ Brandishing a firearm or discharging a gun illegally
♦ Armed robbery
Use of a deadly weapon during the commission of a crime
Using a weapon (which can be anything from a gun to a shod foot( during the commission of a misdemeanor or felony crime adds to your charges and can significantly increase the amount of prison time you face. For example, if you are charged with a felony in Idaho and you carried a gun during the alleged felony, you may face up to 15 more years in prison tan you would have faced without the gun. In a burglary situation, this means facing up to 25 years in prison – 10 years for the burglary and 15 years for the gun.
In Federal court, possessing a weapon while committing a crime can add points to your underlying charges and increase your sentence or make a misdemeanor a felony.
Felon in possession of a firearm charge
Under state and federal law, convicted felons cannot carry a firearm, no matter what they intend to do with it. If caught with a firearm, they face consequences that depend on their particular situation. Our attorneys are experienced at defending illegal gun possession cases and will fight to protect your rights.
We use our experience to:
♦ Fight to keep your gun charges out of federal court
♦ Challenge the evidence against you
♦ Challenge the search and seizure that led to detection of the weapon
♦ Fight to minimize your sentence
If you face any state or federal firearm or illegal gun possession offense, contact the experienced Idaho gun crime defense lawyers at Palmer George PLLC. We are ready to fight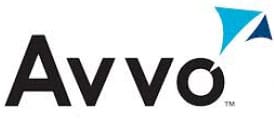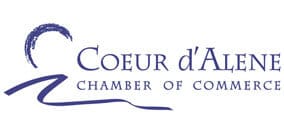 Securing The Future You Deserve
Whether you are facing criminal charges, serious injuries or a family law matter, hiring the right lawyers can help ensure that you are able to secure the best possible resolution.
Request A Consultation
A Nampa man recently pled guilty to federal drug and ammunition charges. He is facing up to 20 years for possession with intent to distribute methamphetamine and an additional possible 10 years for the possession of ammunition. That additional 10 years for the...
For Idahoans across the state who like to congregate with friends and family members after work to socialize and lift a glass or two of suds, what could promise to be more inviting than St. Patrick's Day falling on a Friday this year? Many people who are into...