DMV Hearings and DUI Rights – Coeur d'Alene, Idaho, Lawyers
Protecting Your Idaho Driving Privileges
If you were arrested for drunk driving in Idaho or you refused to take a blood or breath test, you probably face suspension of your driver's license. How can you get your license back? Can you still drive? Where should you turn for help?
The Idaho DUI/DWI rights lawyers at Palmer George PLLC, understand the impact that license suspension or revocation has on individuals and families. Your license made it possible to go to work, pick the kids up from school, stop by the grocery store and do other daily tasks. The sooner you get your license back, the sooner your life can return to normal.
With nearly 30 combined years of defense experience as public defenders and sole practitioners, our attorneys are ready to help. Contact us for a free consultation. We will explain the legal process for reinstating your license and start the fight for your license.
Representing you during hearings with the Idaho Department of Motor Vehicles
The license suspension hearing is separate from your DUI/DWI criminal hearing. In fact, your license can be suspended even if a criminal court finds you not guilty of drunk driving.
After you receive notice of your license suspension, you have seven days to make a request for an administrative hearing with Idaho's Department of Motor Vehicles (DMV). Administrative hearings are conducted by administrative law judges and are similar to other hearings, with the opportunity to bring in evidence and question witnesses.
If you do not request a hearing or your circumstances make it difficult to fight license suspension (such as multiple DUI arrests in the last 10 years), your license may be suspended for 90 days or up to five years. In some cases, DMV may issue a temporary restricted license to you so that you can drive to and from work and to other necessary appointments.
Did you refuse to take a breath or blood test?
Under Idaho's implied consent law, every driver in Idaho must agree to a breath test. If you refused to take a breath test or blood test, the arresting officers can automatically suspend your license. License suspension for refusal of chemical testing can last from 180 days to one year with no possibility to request a restricted license.
You may have a defense. Our DUI defense lawyers will ask questions such as: Was the stop valid? Did the officers act properly during the stop? Did they read you your rights?
When you or someone you love has been seriously injured, it is time to turn to Palmer George PLLC. For a free initial consultation with one of our lawyers, call 208-665-5778 or contact us online.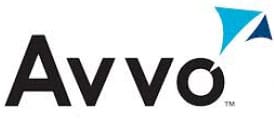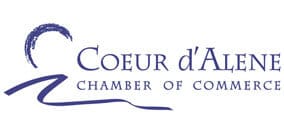 Securing The Future You Deserve
Whether you are facing criminal charges, serious injuries or a family law matter, hiring the right lawyers can help ensure that you are able to secure the best possible resolution.
Request A Consultation
Idaho has strict DUI laws. As in the rest of the country, the blood alcohol concentration limit is .08 percent. If you are under 21, the BAC limit is .02 percent. That means that if you have an .08 percent or .02 percent BAC, respectively, you could be charged with a...