Coeur d' Alene Idaho DUI Defense Lawyers
We Fight Your Idaho Drunk Driving Charges Aggressively
If you are like the majority of people searching for an experienced DUI defense lawyer, you have never been in this situation before. You probably have a lot of questions and are deeply concerned about where to turn to protect your future. Hiring an experienced criminal defense attorney to answer your legal questions correctly and honestly is the best place to start.
Our lawyers have handled thousands of DUI arrest cases
Our Firm offers the kind of experienced DUI defense you need for alcohol related offenses. With nearly 30 combined years of litigation experience as public defenders and as sole practitioners, our attorneys have represented clients in thousands of hearings and trials related to DUI, BUI(Boating Under the Influence) and related charges.
The most important call you will ever make
Contact Us as soon as possible for a free consultation. We will explain the legal process and what you should expect over the next several days, weeks, and months. We handle every aspect of your DUI defense case, including appearing on your behalf at the DMV administrative hearing. It all starts by talking to one of our lawyers.
We handle everything related to your drunk driving charges:
♦ Drunk driving charges, DUI Defense
♦ DMV Hearings, fighting your suspended license
♦ Refused breath test, blood test refusal
♦ Speeding, reckless driving and related traffic violations
♦ Vehicular assault, vehicular manslaughter
♦ Expungement of a prior DUI offense
♦ Underage DUI .02 BAC or above, minor in possession of alcohol
♦ Driving under the influence of drugs, related drug charges
♦ CDL DUI defense, .04 BAC or above
Multiple DUI offenses and felony DUI charges
The Idaho Legislature has recently doubled the penalties if you are facing your second DUI charges within the last five years. A third DUI charge is now a felony.
Our Attorneys understand the challenges and potential consequences that you are facing after a DUI charge. From mediation to litigation, we will explore all options in order to achieve the best possible result. We provide confidential legal services focused on helping you keep your driver's license and minimizing other damages.
As we prepare your case for a court trial, we will conduct a thorough investigation into your case asking several key questions.
♦ Was the initial stop valid?
♦ Was there enough evidence to continue the investigation?
♦ Were the field sobriety tests administered properly?
♦ Was the Breathalyzer calibrated correctly?
♦ What do independent DUI defense specialists have to say about the evidence?
When you or someone you love has been seriously injured, it is time to turn to Palmer George PLLC. For a free initial consultation with one of our lawyers, call 208-665-5778 or contact us online.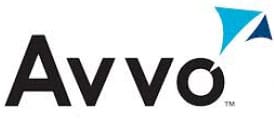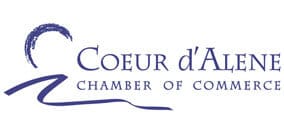 Securing The Future You Deserve
Whether you are facing criminal charges, serious injuries or a family law matter, hiring the right lawyers can help ensure that you are able to secure the best possible resolution.
Request A Consultation
Idaho has strict DUI laws. As in the rest of the country, the blood alcohol concentration limit is .08 percent. If you are under 21, the BAC limit is .02 percent. That means that if you have an .08 percent or .02 percent BAC, respectively, you could be charged with a...