Serving Coeur d' Alene Since 1996
At Palmer George PLLC, our team of highly skilled attorneys bring together more than a century of knowledge and skill that we use to help people through the most difficult situations.
Our firm provides the strong support people need when they are facing family law matters such as:
Divorce — Divorce redefines your life. Having the right lawyer by your side can help ensure that you are able to redefine your life in a way that makes your future better.
Child custody — When parents are divorcing or separating, they need to work out a plan that will serve the child's best interests and protect the relationship between the child and the parent. We are skilled at negotiating child custody agreements that benefit our clients.
Child support — Child support is determined through the use of a formula that considers income and other factors. We will work to ensure that you receive a child support determination that is fair.
Spousal maintenance — Whether you need alimony or you are concerned about any possible obligations you might have after your divorce, we can help you pursue an agreement on spousal maintenance that helps you move on after your divorce.
Property division — How the marital estate is divided during a divorce can have a significant impact on your financial stability following a divorce. We can work to help you leave the marriage with your fair share of the financial assets and property you have accumulated.
Modifications and enforcement — Different elements of a family law agreement may need to be modified in the future if there is a substantial change in circumstances. We can help you pursue a modification or enforcement to hold the other party accountable for failing to follow the terms of an agreement.
Guardianships — When a child needs the protection of having a guardian appointed to look after his or her best interests, we can help you secure the court's recognition of that need.
Termination of parental rights — In those situations where a parent is not a positive part of his or her child's life, the termination of parental rights may be appropriate and necessary.
Adoption — When other family members step in to raise a child, adopting the child may be the best way to do the most good for the child.
Father's rights — Fathers can often feel excluded and that their contributions, apart from financial contributions, may not be valued. We can help fathers assert their rights.
Family Law Attorneys Serving Coeur d'Alene
Do not face family law challenges without representation that can truly help you. It is time to turn to Palmer George PLLC. For a free initial consultation, call 208-665-5778 or contact us online.
Securing The Future You Deserve
Whether you are facing criminal charges, serious injuries or a family law matter, hiring the right lawyers can help ensure that you are able to secure the best possible resolution.
Request A Consultation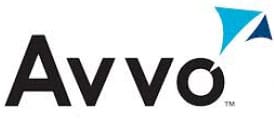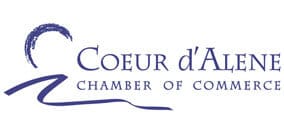 Getting divorced is a painful process; there is no doubt about that. While there are people who feel like extending the process as long as possible can work in their favor, many others feel like just getting it over with as soon as possible. If you are in the latter...