Getting Divorced in North Idaho?
It's no use trying to pretend that going through a divorce isn't a tough time in your life. You're not going to get through the next several weeks and months without some emotional turmoil. Anyone who has ever been through a divorce will tell you how hard it can be if you don't have the right support on your side.
At Palmer George PLLC , our Coeur D'Alene, Idaho, divorce lawyers are on your side. We understand that you aren't just ending your old relationship; you are forging a new one.
It's a difficult time. Let us answer your toughest questions.
Call us at 208-665-5778
Going through a divorce is hard enough without having to worry about your legal concerns. You want to provide for your family but you also want to make sure that your rights and your future are protected. You need straight answers. You deserve to be treated with respect. Our Idaho divorce lawyers can help you through this difficult time and make sure that your interests are fully protected, as you head into your future.
The most important call you will ever make
From property division to child custody and support, there are a lot of things to consider as part of your divorce settlement. The decisions you make now will have an impact on your entire family for years to come. Get the answers and strong representation you need from Palmer George PLLC .
Contact us for a free consultation about our complete range of divorce and family law services:
♦ Divorce, including contested litigation and uncontested divorce
♦ Child custody & visitation Rights
♦ Divorce and child custody mediation
♦ Spousal support/alimony
♦ Complex marital property settlements, including QDROs
♦ Prenuptial agreement litigation
♦ Annulments
The right strategy for a future the way you envision it
We will help you keep your ultimate goals in mind and develop a strategy to meet those goals. From divorce mediation and settlement negotiations to divorce litigation, we will help you understand all of your options.
Contact our offices to discuss your pending divorce concerns with a member of our staff and legal team. Our Coeur d'Alene divorce attorneys offer nearly 40 combined years of litigation experience. Let us put that experience to work for you.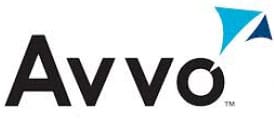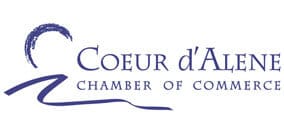 Securing The Future You Deserve
Whether you are facing criminal charges, serious injuries or a family law matter, hiring the right lawyers can help ensure that you are able to secure the best possible resolution.
Request A Consultation
Getting divorced is a painful process; there is no doubt about that. While there are people who feel like extending the process as long as possible can work in their favor, many others feel like just getting it over with as soon as possible. If you are in the latter...