Coeur d'Alene, Idaho, Domestic Violence Defense Lawyer
In too many cases, police called to the scene of a domestic argument feel they have no choice but to charge one of the parties with domestic assault. Even in circumstances when the alleged victim doesn't choose to file charges, the prosecutor may be left with no choice but to proceed with criminal charges and a no contact order. Innocent people may go months without seeing their spouse or children, often without due process.
The most important call you will ever make
When you enter a courtroom after being charged with domestic assault, public opinion is already against you. You need a criminal defense attorney with litigation experience. At Palmer George PLLC , each of our senior partners provides more than 10 years of trial experience as public defenders and as sole practitioners. We understand the challenges you will face.
This isn't just a minor charge that will go away on its own
Being convicted of domestic violence has a tremendous impact on your life and freedom. A conviction will strip you of your right to own a firearm and may limit your ability to travel. Most importantly, you may be prevented from seeing your children. As soon as you have been charged with assault or any crime of violence you must seek the help of an experienced attorney.
We have extensive experience representing clients charged with domestic violence charges such as:
♦ Spousal abuse, domestic assault, battery and violent crimes
♦ Child Abuse
♦ Sexual Assault
♦ False imprisonment, kidnapping
♦ Harassment, stalking
♦ Violating a restraining order or no contact order
Domestic violence accusations in family disputes
During a divorce or child custody battle, it is not uncommon for one spouse to gain an upper hand by falsely accusing the other of domestic abuse. If you have been falsely accused of a domestic relationship, talk to an experienced lawyer immediately. The charges won't go away with the divorce settlement.
We understand that domestic violence accusations can harm you and the people you love. We are here to help you protect your rights. Contact our offices for a free consultation about the charges you are facing. We will work toward every possible option to get your charges reduced and to find alternatives to jail.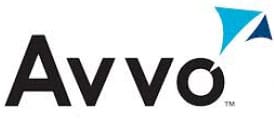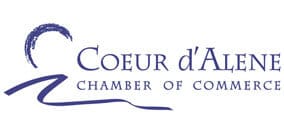 Securing The Future You Deserve
Whether you are facing criminal charges, serious injuries or a family law matter, hiring the right lawyers can help ensure that you are able to secure the best possible resolution.
Request A Consultation
A Nampa man recently pled guilty to federal drug and ammunition charges. He is facing up to 20 years for possession with intent to distribute methamphetamine and an additional possible 10 years for the possession of ammunition. That additional 10 years for the...
For Idahoans across the state who like to congregate with friends and family members after work to socialize and lift a glass or two of suds, what could promise to be more inviting than St. Patrick's Day falling on a Friday this year? Many people who are into...